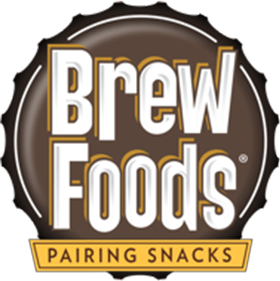 FRESH-MADE TORTILLA CHIPS
& BEER PROMOTION PROGRAM
We provide seasonings, displays and cross promotions that make it easy to increase sales and profits
Simply replace the salt to create flavored, fresh-made tortilla chips – delicious 'pairing snacks' made to enjoy with beer!
We provide pairing recommendations for fresh-made chips and beer, and mobile displays that will attract and delight your shoppers.
Our team can work with beer suppliers to create promotions and a continuity program that keeps shoppers coming back for more.
Our consumer research and Chicago test market have confirmed that pairing beer with flavored tortilla chips has strong shopper appeal. 
Beer drinkers love tortilla chips
Cross-merchandising beer and salty snacks generates incremental sales
We are beer and salty snack enthusiasts and marketers. We provide Brew Foods® seasonings and Perfectly Paired® cross promotions to generate shopper excitement and incremental sales.
In 2016, we completed a test market to validate consumer appeal. Brew Foods® flavored tortilla chips were sold in over 100 retail stores and bars located in the Chicago market.
Today, we have several great partners to produce Brew Foods® seasonings and maintain our Perfectly Paired® displays.